Asynx Planetarium is an easy to use astronomy application for your PC. Asynx Planetarium is fully compatible with with MS-Windows 7. With Asynx Planetarium you can have a detailed view of the space environment and learn knowledge of cosmology.
In this new version 2.61, Asynx Planetarium could display detailed information for every planet. Just select a planet in the "Information" menu or click on it. Before use it, give a look at of tutorial and manual of Asynx Planetarium.
If you want to round trip of our Earth, use Google Earth Portable.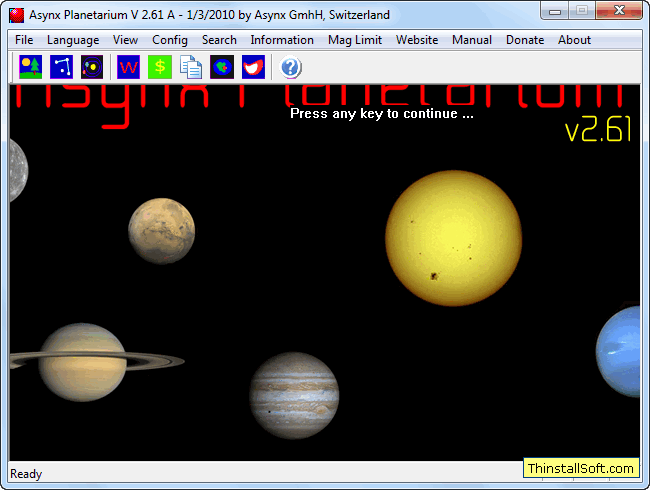 Asynx Planetarium is freeware, you can use it for free.
About Asynx Planetarium Portable
Website: www.asynx-planetarium.com
Password: www.thinstallsoft.com
End